Sukima - "The mistake is paid with the life"
Sukima - "The world is like a weapon, has a useful life"
Sukima - "Victory is assured. Not from the throne, but from the front line"
Youkais - "The world will get used to me ... and I will accommodate in it"

Well...Hi, I'm Sukima (I like that name =D). In this wiki I usually arranged misspelled words or some text that, usually, have missing characters, ie fixed typo ...
Also if it is missing, added missing information or sometimes, the characters, the image is larger than the article, so you gauge the size and put it back.
Sometimes, I feel like I can do an article (with no erros, or sometimes some ones Dx) for this wikia, but if I gave the order to do that, I not hesitate and do it faster I can (obviously good).
PD: Sorry if I misspelled something wrong :S
Miscellaneous
Yu-Gi-Oh! Cards
. Some cards are
broken
, but...NOT BAD.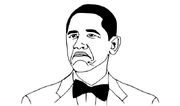 I would like to do a deck with this cards if they exist =(.
Games
Here's the List of Touhou videogames I've played and it difficult.
Shooting Games
Photography Games
Fighting Games
Legend
When I say "Finished" this means that I finished the game with ALL the characters. Also, in the Photography Games I said the current Level I playing. To end, in Fighting Games I always play in Lunatic Mode in Arcade and Random fighting but for some reason I can't in Story Mode Dx.
Videos
Community content is available under
CC-BY-SA
unless otherwise noted.