---
---
Spoiler warning: Plot and/or ending details follow.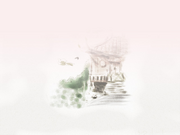 薄暗い森の中。


しかし、太陽光は森に戻ってこなかった。

Inside the dim forest.


Sunlight, however, didn't return to the forest.

魔理沙 「やれやれ、それはイライラしている...


そんな小規模なフライにとって失うのは私のスタイルじゃない」

Marisa "Crap, it's frustrating...


It's not my style to lose to such a small fry."

魔理沙 「...それは言うのが難しいよ。」
Marisa "...That was hard to say."
薄暗い夏。 彼女は再び日差しを見ることができるまでには長い時間がかかるでしょう。

悪い終了2
次回は、続行せずにノーマル以上を打つようにしてください!

A dim summer. It'll be a long time before she can see sunshine again.

Bad Ending No. 2
Next time, try to beat Normal or better without continuing!
Community content is available under
CC-BY-SA
unless otherwise noted.