---
Book Synopsis
Bohemian Archive in Japanese Red
Main article: Article and Interview: Cirno
Cirno's hobby of freezing amphibians goes too far when she encounters a giant toad out for revenge (also see Perfect Memento: Giant Toad's Pond.) She is swallowed whole, but manages to escape when she freezes the giant toad's insides. In a statement to the newspaper, she claims that she doesn't freeze frogs for fun, but for "ice training"; Aya doesn't buy it.
The interview consists mostly of Cirno complaining about the contemptuous tone of the article.
Perfect Memento in Strict Sense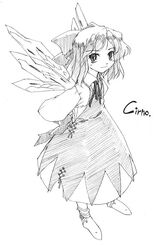 Main article: Perfect Memento: Cirno
It is unknown where Cirno lives, but it is assumed that it is around the Misty Lake, since she is often sighted there.
There are several accounts of people finding frozen frogs and fish by the lake.
If one is attacked by Cirno, the best defense is to talk calmly to her, and ask her a riddle.
No matter how easy the riddle, there will be enough time to flee while she tries to figure out the answer.
The Grimoire of Marisa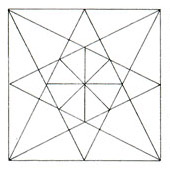 Main article: The Grimoire of Marisa: Cirno's Spell Cards
Freeze Sign "Perfect Freeze"
Freeze Sign "Minus K"