About Touhou Project
The Touhou Project (東方Project) is a series of 2D (with 3D background) vertically-scrolling danmaku shooting games made by Team Shanghai Alice, with three fighting game spinoffs co-produced with Tasogare Frontier. They are similar to regular shooting games, but focus more on weaving through complex patterns containing anywhere from dozens to hundreds of bullets. Every game in the Touhou series is set in the fantasy land of Gensokyo, and the series is known for its huge cast of characters, well-developed storylines, and related materials such as music CDs, fan-made comics and animated videos made to the music.
About Touhou Project Wiki
To learn what this wiki is about, read our mission statement, learn about posting your fan created content on the page, and find out how to become a featured user, check out our about page.There is a more up-to-date wiki here.
Contents
Highly Responsive to Prayers

Story of Eastern Wonderland

Phantasmagoria of Dim. Dream
| | | |
| --- | --- | --- |
| The Embodiment of Scarlet Devil | Immaterial and Missing Power | Phantasmagoria of Flower View |
| | | | |
| --- | --- | --- | --- |
| | | Undefined Fantastic Object | |
‹
›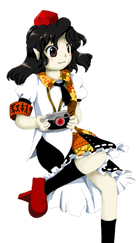 Aya Shameimaru is Gensokyo's resident reporter, known for writing "slightly" exaggerated news articles about anything that happens in Gensokyo. She's very strong and is probably stronger than she shows since she sometimes "accidentally wins" battles while only meaning to cover a news story.
During the events of Phantasmagoria of Flower View she sets out to cover what promises to be an interesting news story, apparently having had completely forgotten that the exact same event had occurred 60 years ago. Even though she was alive and around during the previous flower incident, perhaps her memory is clouded by the thousands of facts and rumors she hears every day.
When Aya was sent by the other Tengu to see who the intruder on Youkai Mountain was during Mountain of Faith she was surprised to see it was the heroine...
Wiki Manager introduction
01:37, May 18, 2019
Flanqer
A Touhou Drinking Game
00:57, February 27, 2019
Willy4real
Touhou Hisoutensoku 12.3
20:57, June 10, 2018
MamaLuigi777
Language section
08:52, February 19, 2017
Seilare
EOSD tips?
16:20, April 10, 2016
Kidsview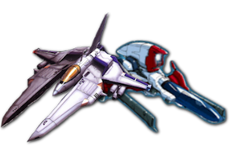 Community content is available under
CC-BY-SA
unless otherwise noted.