Main Profile
編集
名前:

八坂 神奈子(やさか かなこ)
Kanako Yasaka

種族:

Goddess of wind and rain

能力:

The ability to create sky

年齢:

Unknown, the Great Suwa War in which Kanako was victorious was approximately 2300 years ago

職業:

Moriya Shrine's Goddess

住んでいるところ:

Wind God's Lake at Moriya Shrine

人相:

人物関係:

出演作品:

テーマ曲:

{{{テーマ曲}}}
Fun Facts
編集
In humorous fanart, Kanako is often depicted as a robot, or an RX-77-2 Guncannon from Mobile Suit Gundam due to the Faith Pillars that attach to her back during the final encounter in Mountain of Faith.
At some extent, Kanako is also called by another nickname: Misae Nohara. Little is known why the Japanese Touhou fans came up with that idea. Perhaps it's due to the fact that Misae and Kanako sharing a similar hair shape, or due to many fanworks depicting Kanako as a somewhat eccentric soccer mom towards Sanae. Another hypothesis about this nickname is related with one of Mountain of Faith endings: spoiler, in Marisa B's ending, Kanako drills Marisa's head with her fists (a Misae Nohara's guri-guri) because she built a small shrine in the Forest of Magic, which is rarely visited by people.
Kanako might be named after Princess Yasakatome, one of the gods of the Suwa Grand Shrine, which, on the other hand, Suwako Moriya is named after.
The shrine pictured in the background image of Kanako's spellcards is 下社秋宮 (Shimosha Akimiya, lit. the Autumn Court of the Lower Shrine), one of the four shrines that make up the Suwa Grand Shrine.
Kanako is also depicted with Yukari Yakumo and Eirin Yagokoro. This is due to their family names containing the character テンプレート:Lang (pronounced "Ya") which, when misread, can mean old hag.
Kanako is the only Windows-series character whose stage has no midboss whatsoever.
Oddly, Kanako will change colors in rainbow order. This only happens on her sprite in the time between when her theme begins and when she starts to battle. It also happens to another character in the PC98 ages.
Official Profiles
編集
Mountain of Faith - キャラ設定.txt
編集
 ○6面ボス 山坂と湖の権化
  八坂 神奈子(やさか かなこ)
  Yasaka Kanako


  種族:神様
  能力:乾を創造する程度の能力

  最近、妖怪の山に神社ごと引っ越してきた神様である。


  八坂(無数の坂)という名前の通り、山の神様と言われているが、実
  際は風雨の神様であった。
  雨や風を司るという事は、つまり農業の神として祀られていた。


  山の神様として祀られる事になった経緯は非常に複雑であり、その真
  意を知っているのは神奈子と諏訪子の二人だけである。


  神奈子のトレードマークである『しめ縄』は、蛇が絡まっている姿を
  表現している。脱皮を繰り返す蛇は、復活と再生、永遠を意味してい
  た。


  だが、人間は寿命を知り、永遠を信じなくなった。
  農業も風雨に対抗する術を手に入れつつあった。
  山は火山や地殻変動で出来る事を知った。山を越える危険も失われた。


  そう、人間は科学と情報を信仰し始めたのだ。
  それと共に、彼女ら神々に対する信仰心は失われつつあった。




  彼女は、信仰心を取り戻す方法を模索していた。
  そして大きな賭に出る事にした。
  それは
   『神社を人間の世界から幻想の物とし、幻想郷で信仰を集める事』
  だった。


  現在残された信仰が全て失われ一時的に力を失うが、可能性はその方
  がある。滅び行く過去の栄光より、可能性ある未来を選んだのだ。




  ――そして、彼女の企みは成功したように見えた。
  予想以上スムースに幻想郷で神社は受け入れられ、早くも妖怪の山の
  神様として祀られ始めている。


  余りのスムースさに何度か疑問を持つ事もあったが、幻想郷の仕組み
  を見ていると、その理由が何となく判る気がする。


  幻想郷には博麗神社という神社が存在していた。
  そこの神社は、信仰心こそ殆ど失われていたが、妖怪達に人気があり
  いつも誰か入り浸っている妖怪がいると言われていた。


  妖怪にとって神社は、恰好の遊び場となっていたのだろう。


  神奈子は信仰の対象と共に、妖怪の遊び相手としても受け入れられた。
  宴会も毎晩のように開かれた。


  実は、神様は一緒に遊んでくれる事を望んでいるのである。お祭りと
  は人間と神が一緒に遊ぶ事だ。日常を忘れて一緒になって遊ぶ事で、
  神と人間や、人間同士の共同体としての連帯感を持たせる。人間が妖
  怪に置き換わっても一緒である。


  まさしくそれは、神奈子が望んだ『信仰』の形であった。





  しかし、神奈子が持つ幻想郷の知識は乏しい。


  幻想郷の妖怪には幾つもの勢力がある事を知らない。にもかかわらず、
  山の妖怪達の信仰を集め、その代わりに大いなる神徳を与えた。
  その事が、山の妖怪、つまり天狗や河童達の力が強くなり過ぎる事に
  気付いていなかったのだ。
  その事で、平穏な幻想郷のパワーバランスを崩す恐れがあった。


  神奈子は、幻想郷のバランスを取る為にこれから麓の妖怪や人間の信
  仰も得る必要があるだろう。


  その為には、博麗神社を利用しなければ上手く事が進まない。
  幻想郷で外の世界と同等の信仰を取り戻すには、まだまだ課題は残さ
  れたままである。

Stage 6 Boss The Avatar of Mountains and Lakes
Kanako Yasaka

Species: God
Ability: The ability to create sky

The goddess who, together with her shrine, recently moved to the Youkai Mountain.

Because of her name 'Yasaka' (countless hills), she's been said to be a mountain deity, but she's actually a deity of wind and rain.
She controls the rain and the winds. In other words, she's been worshiped as a goddess of agriculture.

The sequence of events that led to her being worshiped as a mountain deity are extremely complicated and the only ones who know the truth are Kanako and Suwako.

Kanako's trademark 'shimenawa' (lit. enclosing rope) represents the figure of an entwined snake. The snake, which continually sheds its scales, symbolizes resurrection, rebirth and eternity.

However, humans came to know mortality and started disbelieving in eternity.
Even in agriculture, they continued to acquire skills that defied the rain and winds.
They learned that mountains were created from volcanoes and changes in the earth's crust. They became able to cross mountains easily and without danger.

Yes, humans had begun to believe in science and information.
In tandem with that, the faith they had in gods like Kanako continued to wane.

Kanako searched for a way to regain faith.
And she came up with a big gamble.
And that was, "to make the shrine into a thing of fantasy in the world of humans, and collect faith in Gensokyo".

Although it would mean that she would lose all the faith she still had left currently and thus lose her power temporarily, this way held more potential. She chose a future with potential rather over the crumbling glories of the past.

--And so, her plans seemed to be successful.
The shrine was accepted into Gensokyo more smoothly than she had expected, and she quickly began to be worshiped as the deity of the Youkai Mountain.

Although she had her doubts now and again at the excessive smoothness, once she saw how Gensokyo worked, she believed she understood why things went so well.

In Gensokyo there was a shrine called the Hakurei Shrine.
Although that shrine had almost completely lost all its faith, it was popular with youkai and it was said there was always some youkai frequenting it.

For the youkai, the shrine seemed to have become a suitable playground.

Along with becoming an object of worship, Kanako was also accepted as a playmate of the youkai.
Feasts were held almost every night.

Actually, to play together was what gods wished for. Festivals were venues for humans and gods to play together. By forgetting about everyday life and coming together to play, gods and humans gained the feeling of solidarity within a community. Even if the humans were exchanged for youkai, it was the same.

This was exactly the kind of faith Kanako was wishing for.


However, the knowledge Kanako held of Gensokyo was limited.

She didn't know that among the youkai of Gensokyo, there existed a number of powers. Nevertheless, she collected the faith of the mountain youkai, and attained great divine virtue. She did not realize that this meant that the power of the mountain youkai, in other words the tengu and the kappa, were becoming too great.

With that, there was the fear that the power balance of tranquil Gensokyo would collapse.

Kanako thought that to keep Gensokyo's balance, she must now acquire the faith of the youkai and humans beneath the mountain.

To achieve that, she must utilize the Hakurei Shrine else things won't proceed smoothly. Much remained before she would be able to regain the same amount of faith she'd had in the outside world.
Book Synopsis
編集
The Grimoire of Marisa
編集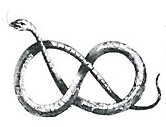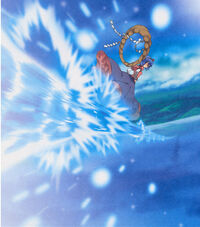 Main article: The Grimoire of Marisa: Kanako Yasaka's Spell Cards